THE YANKEES I CAN WRITE MANY THING THUS FAR, AND LORD KNOWS I HAVE BEEN LAPSE.... BUT I SEE THEN NOT MOVING UP RUNNERS WAITING ON PITCHES BUT SWINGING FOR THE FENSES NOT TRUSTING THERE NEXT TEAMATE
JOE RELIES TOO MUCH ON TWO RELIEVERSSSS
SCOTT PROCTOR
....&...KARL FAWNSWORTH
( WHO NEEDS A SECOND AND THIRD PITCH SLIDER , SINKER, OFFSPEED??? BUT MORE IMPORATANTLY LISTEN TO HIS STAFF STOP BEING JOHN WAYNE!!! )
I LIKED SCOTT ERIKSON ??? HES GONE
MAYBEE OCTAVIO DOTEL???....
IF JOE DONT BURN HIM OUT LIKE HE'S DONE TO PROCTOR
ROTATION!!!
ROTATION!!!
ROTATION!!!
T.J. BEAN , SCOTT PROCTOR, DAN MICELLI , OCTAVIO DOTEL,
EVEN KYLE FAWNSWORTH
...........OK HERE IS MY LATEST POST IN... I CAN BE FOUND @T
http://blogs.foxsports.com/TOMMYSGUN
As big Yankee fan
one couldnt not but help but take an intrest in this weeks interleague play between the inspired Mets and the RED HOT SOX ,
Offcourse as A Yankee Fan with the month of june gone and finding our Yankees 3 1/2 games behind a steam rolling BOSOX team and 6 out in the Wild Card ,One can only hope that The METS sucess continues and root for our cross town rivals against our "arch enemies"
With all the injuries and incosistency out of the bullpen it's truly AMAZING the Yankees are still in it between the injuries to there two corner outfielders
AROD fighting AROD
Kyle Fawnsworth fighting Reasoning!!!!
and Jorge Posada
.
...... , incostinency in the bullpen !!!
I think Kyle Fawnworth should sit out the whole season until he learns a second get out pitch be it a slider , sinker offspeed
Kyle Fawnsworth in his Chicago Days
picture courtesy of
http://nohomers.net/showthread.php?p=1203509#post1203509
it looks as if THE BIG UNIT is finaly accepting hes not going to be the pitcher he was in the 90's and learning to pitch acording with flashes of his old self one can only HOPE..
and Ching Mind Wong is maturing The Moose should be steady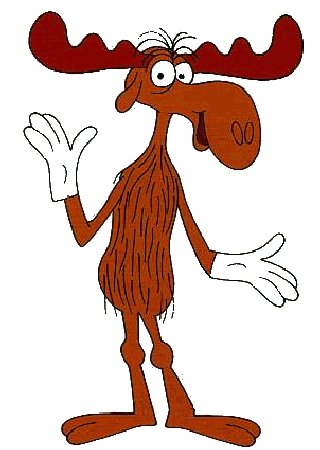 ...and one can hope when Octavio Dotel comes back it will cure and take some pressure off the Much used and maligned bullpen
but this post isn't about him or that.....
The Yankees begin a three game serious against the Mets who just lost 3 in a row in sloppy stlye for the most part against the Sox in Fenway. The Mets still trying to establish thenselves as a genuine World Series threat and in the top 5 or 6 team "ELITE" want to offcourse prove who better since getting EMBARRESSED by the Sox there cross time rivals Yankees
the Yankees who cannot afford to fall back any further in both the division and wild card must win two out of three especially at the stadium
especially after the Mets took 2 of 3 in shea
...But wouldn't it be funny if the Yankees drop ALL #3 GAMES!!!
The Mets finanly find themselves again
it would virtually knock the Yankees out of the entire playoff scene barring a miracle HOW IRONIC WOULD THAT BE???
THE METS ARE PLAYING TO PROVE TO THEMSELVES AND BRAGGING RIGHTS
THE YANKEES FOR SURVIVAL
And one question?????????
I think the Sox can be beaten the Yankees themselves have beaten them 2 outta 3 the last two series's
After Manny And Ortiz who else is there? other then the clutch Veritek???
they've gotta alot of nice role type players but without there "2" big hoses what good are they
it has been Proven unlike the Yankees who are patient hitters
YOU CAN PITCH INSIDE "JAM THEM" OR AROUND THE SOX BIG TWO
AND WHY IS THIS MAN : NOW IN NEW YORK"
ABOVE CHEERED IN BOSTON AND THE MAN BELOW NOT
HERES JOHNNY
AND WHAT IS THAT THIS MAN BELOW REFUSES TO PITCH INSIDE , HE DOESNT WANT TO HURT HIS "OLD FRIENDS"
THAT "BOSTON WILL ALWAYS BE #1 TO HIM AND HOME???
WHAT KINDA A MESSAGE IS THAT TO HIS CURRENT TEAM???
HE LOOKED BEYOND CONFUSED AND CHOKED UP I DONT WANT TO SUGGEST ANYTHING
BUT.................????
WHAT IF HE SIGNED WITH???
????
?????
?????
GOOD THING WE WILL NEVER KNOW!!!
ONE THINGS FOR SURE...
THE METS SWEEP OR WIN 2 OF 3 AND HURT THE YANKEES THIS INDEPENDANCE DAY WEEKEND
YOU'LL REALLY SEE EVEN MORE HATRED BETWEEN YANKEE FANS AND METS

IN YEARS TO COME!!!
.................NEXT BLOG....
THE KNICKS AND MANAGEMENT
see yankee store for alot off cool gear and yankee merchandise
http://www.lmaoatyou.com/yankeestore.html